UKC Champion Segerforsens Isadora.

Best In Show !!! at UBSDA Specialty 2015. (USA)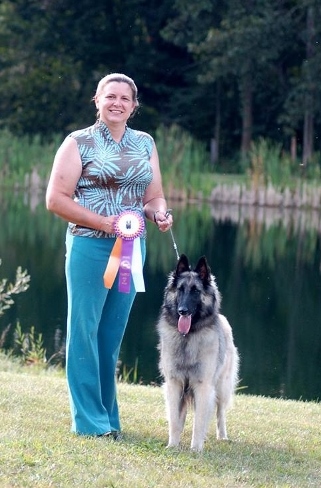 2013-08-18. Best Chapmion & BISS.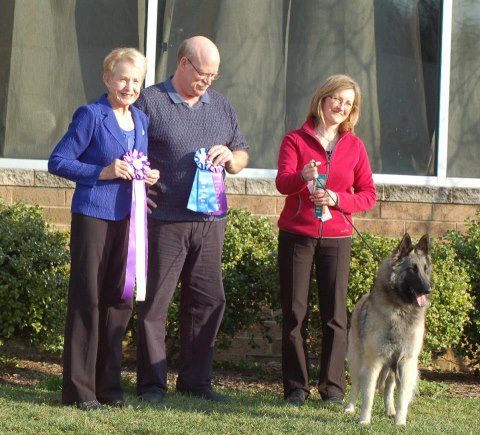 March: 4 x BOB, 2 x BIG and 1 res. BIG in the USA.
2011-09-24. Nynäshamns BK unofficial show. Judge Gunilla Albrigtsen, Honour prize, BOB, BIG 1 and KM 2.
2011-09-03. Stockholm Kista unofficial judge: Carin Lyrholm honour prize, BOB.
2011-08-06. Breed Show judge: Gilbert Schaffner. Exc. CAC quality, 2nd in young class.
2011-02-12. Sollentuna. Honour prize, BOS puppy.
2010-10-24. Japansk Spets Hundklubb unoff, Dog show judge: Gunilla Algrigtsen. Honour prize, BOB, 2nd BIG puppy.
2010-09-25. Nynäshamn BK unoff. Dog Show. Judge: Eva Mindesparr. Honour prize, BOB, 4th BIG puppy.
2010-09-19. Eskilutna judge Roland Fors Honour prize BOB & 5th Besin Show puppy.
2010-09-12 Vallentuna BHK unoff, dog show Judge: Sonja Hagelberg. 2nd best femael puppy.
2010-09-05. Velamsund "Belgarträff" judge: Peggy Allwood Kennel Continental. Honour prize 4th best puppy.
2010-08-29. Gagnef-FlodaBK. Judge Roland Fors. Honour prize. BOB puppy.