Korad RLD A, RLD F, RLD N,
SWCh & NCh
Segerforsens Just Look At Me. "Florida"
Female born 2012-05-14.
Hips & elbows free. Eyes clear, PPM Desember 2014.
Mental Description 2013-09-07
with no reaction for gunshot, result 1.
Owner: Lotta Ringius




Eterenity's Varjas
Valkohampaan Chef d'Oeuvre (g)
Valkohampaan Rintintin (g)
Honeypenny de Kenatier (g)
Hexen House Eternity (g)
Hexen House Ughor (t)
Tchai van de Hoge Lear (t)

Nadjarah's Dora

Rival de la Fureur du Crepuscule (g)
If du Crepuscule des Loups (g)
Newty de la Fureur du Crepuscule (g)
Black Hawkwind's Onatop (g)
Jason de la Douce Plaine (g)
Isadora du Bois du Ponty (g)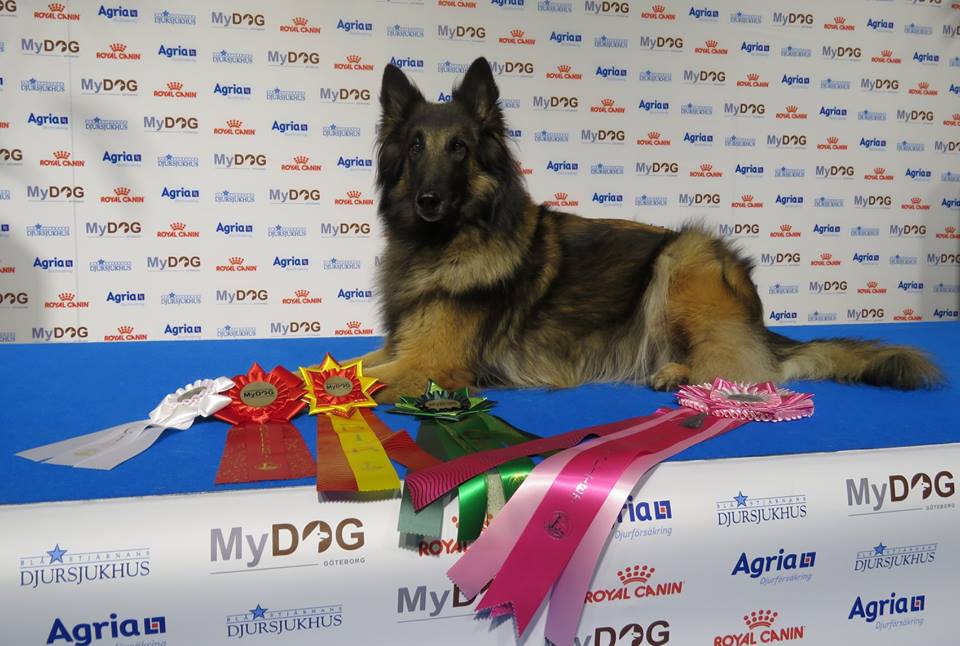 Korad (mental test & exterior) 2015-05-23 with 494 points.